Today I'm going to write a review of a very popular hair mask that everyone, who belongs to blogosphere, seems to love. After reading all the positive comments, I decided that I had to test it too. Have you already heard about Nanoil hair masks?
Let's start with some obvious things. Nanoil Algae Hair Mask contains sea algae extract that, after being mixed with other hair-improving substances, it was put in a lovely jar. The aroma also deserves some recognition because it resembles an invigorating fragrance typical of SPA salons.
When a delivery guy handed me the package with Nanoil Algae Hair Mask I opened it right away, and you know what? The design amazed me. I thought that if this hair mask works as good as it looks than I'm done with other hair masks. Here is the Nanoil Algae Hair Mask review.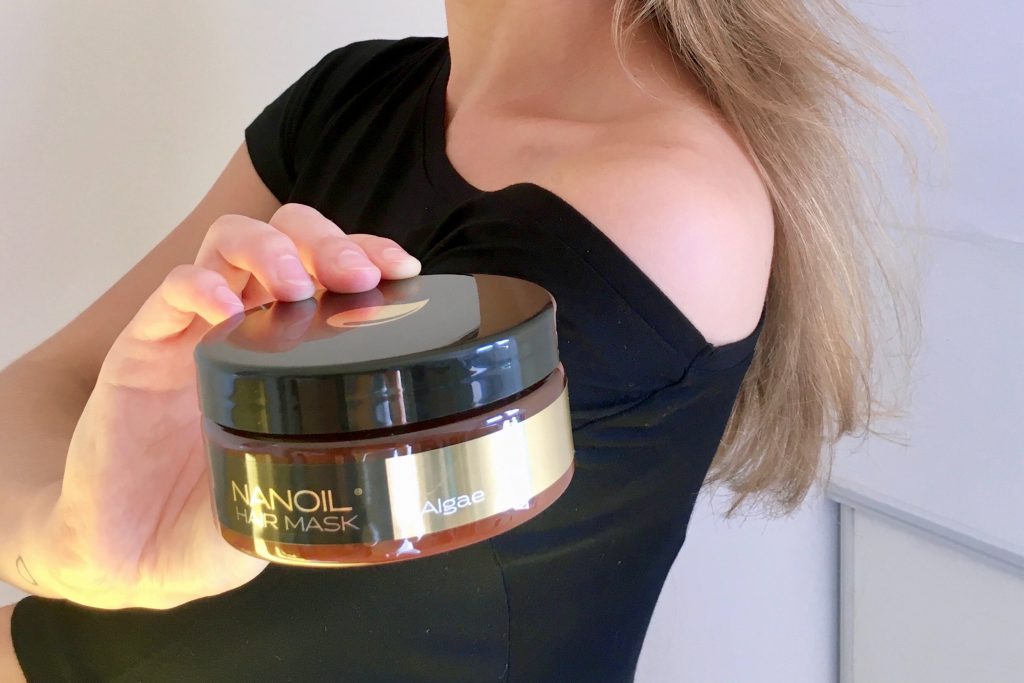 Sea algae benefits for hair
Algae have an interesting quality of accumulating precious macro and micro-elements from sea water. When applied to hair, the elements are able to reach deep hair structures. As a consequence, we win beautiful and healthy strands. What are the elements? For example, calcium that can be found in sea algae is responsible for reinforcing hair structure and improving hair resilience. Iodine boosts shine, iron makes hair stronger and prevents it from falling out. Moreover, sea algae is also full of proteins that are crucial for keeping hair healthy and damage-prone. On the top of that, vitamin B12 and β-Carotene are able to get to the follicles to make hair stronger day by day. Finally, algae also seem to be a perfect solution for those who wish to replenish hair with water, regenerate it and nourish. Why is that? Simply because sea algae also contain high concentrations of vitamin C and B2.
How do algae affected my hair? The first use of Nanoil Algae Hair Mask
Obviously, I always follow the instructions given on packaging but when it comes to Nanoil Algae Hair Mask there is not much to follow 😀 Application of this hair care product is just banal and I like that I don't have to keep this cosmetic on my hair for an hour because I wouldn't have time for such treatment either way. So instead of spending 60 minutes with wet hair, I needed to reserve just 10 minutes to get moisturized and regenerated strands. Cool!
This hair mask is just perfect. I smells good (I hate sweet aromas) and I think I can compare the fragrance to something fresh. I also like the consistency of this mask – it isn't runny so you can be sure that it won't run down your face and neck within those 10 minutes.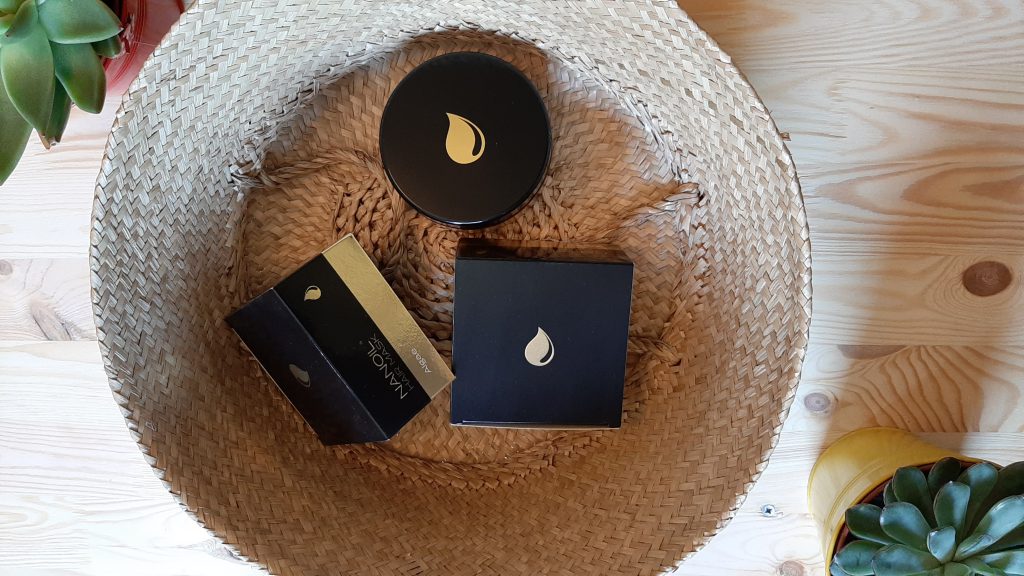 After rinsing and drying, my hair became light and smooth, shiny and looked brilliant! I'm truly satisfied with the effects produced by this hair care product. Actually, the results are similar to the effects produced by conditioners added to hair dyes – I'm sure you know what I mean. I find Nanoil Algae Hair Mask to be a perfect cosmetic to treat the hair with before some important event – it works like a hair booster.
Now I understand why people give Nanoil Algae Hair Mask many raving reviews. This hair care product beautifies hair in 100%.
Here is how Nanoil Algae Hair Mask affected my hair after a month
A month is a pretty long time to regenerate hair, right? However, when I'm thinking about it now, I didn't use the mask every single day but only once a week. Anyway, are curious if my hair improved within 4 weeks? Here comes the best part – yes, my hair got significantly stronger! Even hair thinning is no longer a problem for me! The strands are now full of life, isn't dull at all, is smooth and pleasant to the touch. Fantastic!
Would I recommend Nanoil Algae Hair Mask?
You bet, I would! This is a perfect cosmetic to beautify and regenerate hair at home. Let me just summarize all its benefits:
Is effective, smells good and has creamy and smooth consistency.
It doesn't run down when applied so you're not going to waste it 🙂
Is easy to take off from hair, doesn't weigh hair down.
Leaves hair glossy and smooth.
Lifts hair roots.
Regenerates, reinforces and moisturizes strands incredibly well.
Looks beautiful, so does the hair 🙂
Do you know all Nanoil hair masks? I'll definitely try out the remaining products from this series – there are a few of them but I feel like testing charcoal and silk version. Still, I'm sure that Nanoil Algae Hair Mask will stay with me for longer.