Lately, I've been receiving many DMs concerning heat protection. Apparently you want to know a bit more about the products that are supposed to keep your hair safe from scorching temperatures.
I've tested some of the products that promised to shield my hair against heat damage. Surprisingly, only one turned out to suit me, that's why I'll review it for you in a moment. But before, let me go briefly through some very basic issues concerning heat protection, just to help you comprehend its importance.
Why do you need thermal protection for your hair?
Shielding your hair against high temperatures is essential if you don't want it to turn frazzled and over-processed. I know that it may sound ridiculous but the heat styling tools are one of the major enemies of your hair. It's true that you reach for a flat iron or a blow dryer to create fabulous styles that make you look cute, so what the heck am I talking about, right? Simply put, on one hand these tools give your hair flattering shapes but on the other hand they deprive it of moisture, which is pretty tragic if you think about it. Without hydration, strands turn dull, brittle and start thinning out. To steer clear of all of that, you need to incorporate a heat protection product to your routine.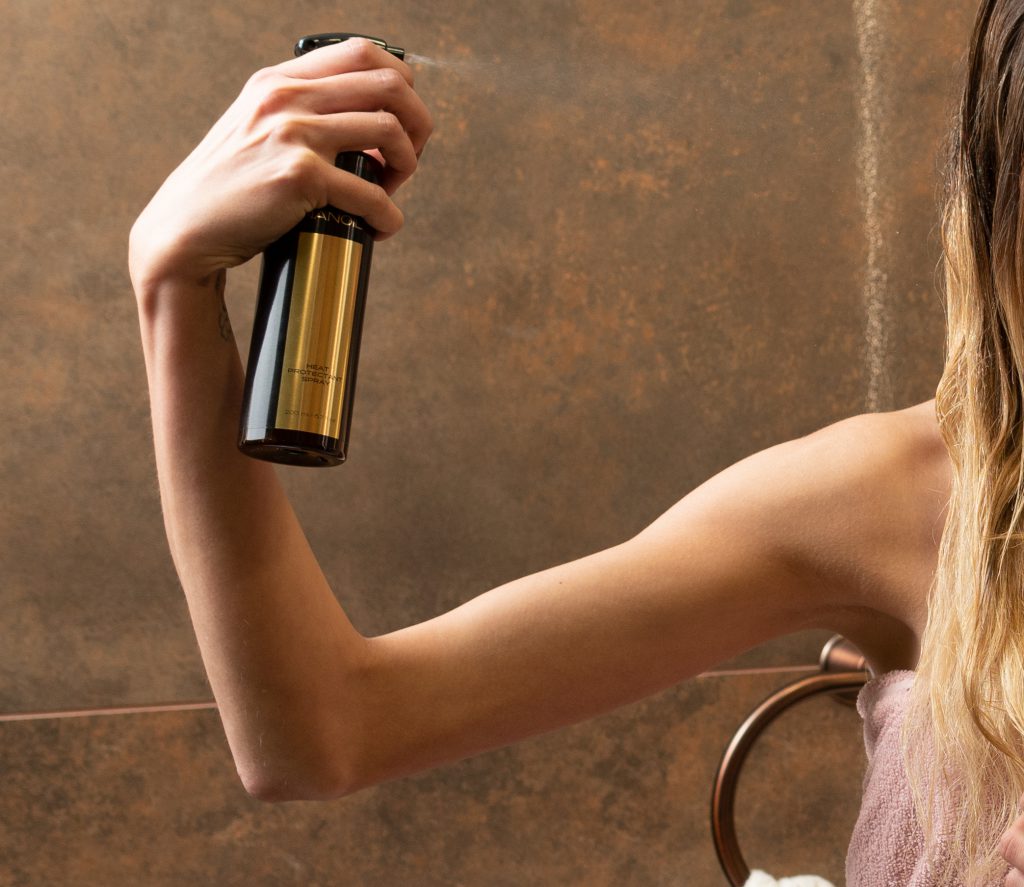 What are heat protection (or thermal protection) products?
They are specific products "programmed" to create a protective barrier around the hair in order to block the water from running away, leaving your hair as dry as a bone. Simple, isn't it? Heat protection sprays need to be applied right before heat styling or exposing the hair to the sunlight – yep, the sunlight isn't easy on your mane either. The most convenient to use are the heat protectants closed in the spray form – they are the quickest to use and the easiest to spread evenly.
But… choose wisely!
I need to admit that in my case it quickly turned out that various heat protectants bring out various effects. To my surprise, a few of the top-shelf products appeared to be completely unsuitable for my strands. Mostly, they left me with limp hair. Others created some weird white residue on the style. Others again made my scalp secrete more sebum than it does normally, so I looked hm… bad, to say the least. That's why I kept looking for something that would be lightweight enough to at least prevent volume loss. And this is how I came across Nanoil Heat Protectant Spray. Actually my hairdresser recommended it to me, but it appeared to be the heat protectant I'd been looking for.
All you need to know about Nanoil Heat Protectant Spray
As you've already guessed, it works wonders. That's one of the best haircare products I've ever had. I couldn't find it in any of my local shops, that's why I ordered it from nanoil.us. And since this brand has many great beauty products, I also ordered plant oils and hair oils. You may be also interested in hair masks enriched with argan oil, keratin, silk. Just take a look at the Nanoil offer – you won't be disappointed.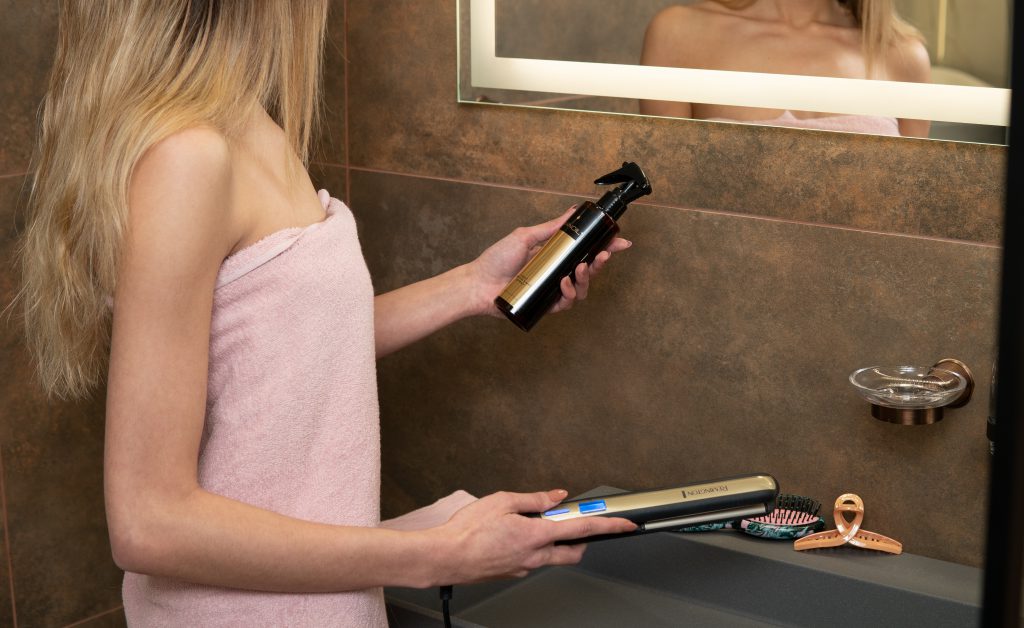 But let's get back to our heat protection spray. Nanoil Heat Protectant Spray is weightless and has a lovely aroma. Formulated with silk proteins, this cosmetic promotes smooth, shiny and disciplined hair. I can't say it drags my hair down, because it doesn't. Instead, it makes my strands more manageable so it's easier and quicker for me to create various styles. My hairdresser loves this spray for its ability to defrizz the tresses – no irritating flyaways! Does it keep my hair safe from high temperatures? Sure, it does! I've been using Nanoil Heat Protectant Spray for a couple of months now, heat styling my hair as normally, and I can't see that it has become brittle or splitting. This is how I know Nanoil Heat Protectant Spray works as promised.
Let me know if you use heat protectants daily. Kisses!